Santa Rosa Beach Utilities | Santa Rosa Beach Recreation
Santa Rosa Beach
| | |
| --- | --- |
| | |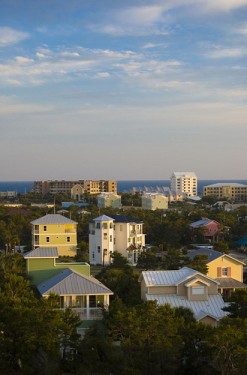 There are 869 residential real estate listings for sale in Santa Rosa Beach.
There are 36 commercial real estate listings for sale in Santa Rosa Beach.
There are 265 vacant land real estate listings for sale in Santa Rosa Beach.
There are 1170 total real estate listings for sale in Santa Rosa Beach.

Those search results are no longer available.
1161. 868786
Tbd/lot 56 Marlberry Trace, Santa Rosa Beach
$615,000.00
2278 square feet, 4/3/1, 2021


1162. 865108
Lot 000-3 Hwy 331 S, Santa Rosa Beach
$100,000.00


1163. 857740
Tbd Nursery Road W, Santa Rosa Beach
$169,900.00


1164. 855589
Xx Chat Holley Road, Santa Rosa Beach
$569,500.00


1165. 852190
24735 Hwy 331 S, Santa Rosa Beach
$2,400,000.00


1166. 842329
000 Hwy 331 S, Santa Rosa Beach
$1,650,000.00


1167. 841208
Lot 6 331 Highway S, Santa Rosa Beach
$100,000.00


1168. 841204
Lot 7 331 Highway S, Santa Rosa Beach
$100,000.00


1169. 841193
000 331 Highway S, Santa Rosa Beach
$1,350,000.00


1170. 832922
4401 Us Hwy 98, Santa Rosa Beach
$23,000,000.00


1... | 113 | 114 | 115 | 116 | 117 |
History of Santa Rosa Beach
Santa Rosa Beach sits in the beautiful Panhandle area in Northwest Florida, also called the "Emerald Coast", just fifteen miles from Destin. Santa Rosa Beach is one of south Walton County's oldest beachfront towns on Scenic Highway 30A and runs north past Highway 98. The town was named after Santa Rosa Plantation, which sat north from Highway 98 near Hogtown Bayou and flourished during the 1800s. Now, Santa Rosa Beach, with its sugar-white sand beaches, is one of the most beautiful coastlines in the country. When you arrive in the area of south Walton County and start seeing upscale Gulf-front condominiums and high-end shops, you will know that you have reached Santa Rosa Beach. The intersection of Highways 393 and 30A includes shops, restaurants, a coffee shop, and park just off the road. The beach line itself is a mile in length and is comprised of new gulf-front beach homes and many small townhome and condominium complexes. Santa Rosa Beach includes many other small beachside communities, such as historic Point Washington, but Santa Rosa is the largest seaside community in the surrounding area. Unique boutiques, galleries, shops, and restaurants are interspersed within the area, and Silver Sands Factory Store, one of the largest outlet malls in the country, is only ten miles from Santa Rosa Beach.
Nearby you can find historic Point Washington, home of the Wesley House, located in the Eden State Gardens, which was constructed in the late nineteenth century and contains one of the world's largest collections of authentic antiques of the Louis XIV era. The state preserve of Topsail Hill is probably one of Florida's most pristine sites; since the Europeans settled the area nearly five hundred years ago, its dunes, beach, lake, and swamp of cypresses has remained almost completely untouched. You can find several entrance points into the State Forest of Point Washington, fifteen thousand acres with over ten miles of hiking trails, in Santa Rosa Beach. The 2007 Seabreeze Festival of Jazz was hosted at the two-acre amphitheater at Gulf Place. Santa Rosa's Golf and Beach Club sits between the areas top attractions: the sugar-white sand beach and lush woodland. It boasts eighteen difficult holes that snake through and around the white sand, blue ponds, and green vegetation of the area. Many other golf courses lie within minutes of the town, leading Golf Digest to name the area as one of the "Best Areas For Golfing." Santa Rosa Beach also offers three regulation-size tennis courts, as well as swimming, scuba diving, fishing, kayaking, canoeing, boating, bicycling, and birdwatching. The number of recreational opportunities is limitless.
Santa Rosa Beach's restaurants are not to be missed. They offer an amazing variety, ambience, and price; whether you're looking for casual, family-style, local fresh seafood, or internationally-renowned cuisine, you can find it all here. Seven local restaurants were named as one of the "Top 400 Florida Restaurants" by Florida Trend Magazine.
Other nearby beachfront communities include Seaside, Watercolor, Grayton Beach, Sandestin, Destin, and Rosemary Beach. The eighteen-mile coastline encompassing these cities of the Emerald Coast of Florida provide the state's most beautiful scenery. Santa Rosa Beach is located conveniently in the middle of them all, with fewer crowds than the more well-known destinations.
Electricity/Gas
CHELCO Electric
1-800-342-0990
Gulf Power
1-800-225-5797
Choctawhatchee Electric Cooperative, Inc
(850) 892-2111
Water/Sewer
South Walton Utility Co.
(850) 837-2988
Garbage
Waste Management
(850) 862-7141
Telephone
Sprint
1-800-SPRINT1
BellSouth
1-888-757-6500
AT&T
1-800-222-0300

ITC Delta Com
(850) 479-8380
Satellite/Cable
Cox Communications
(850) 862-4636
Mediacom
1-800-239-8411
Time Warner Cable
(850) 892-3155
DirecTV
1-800-347-3288
Miscellaneous
Department of Motor Vehicles
760 9th St. N
DeFuniak Springs, FL
(850) 892-8086
Parks
Grayton Beach/Deer Lake State Park
357 Main Park Road
Santa Rosa Beach, FL 32459
Topsail Hill Preserve State Park
7525 W. Scenic Highway 30A
Santa Rosa Beach, FL 32459
Golf
Santa Rosa Golf and Beach Club
334 Golf Club Dr., C.R. 30A
Santa Rosa Beach, FL
(850) 267-2229

Add us to your RSS reader!