Sunny Hills Utilities | Sunny Hills Recreation
Sunny Hills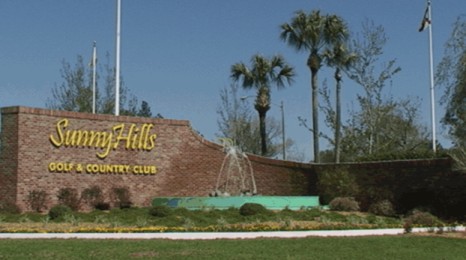 There are 3 residential real estate listings for sale in Sunny Hills.
There are 0 commercial real estate listings for sale in Sunny Hills.
There are 52 vacant land real estate listings for sale in Sunny Hills.
There are 55 total real estate listings for sale in Sunny Hills.

21. 931522
Lot 3 Hernando Circle, Chipley
$11,500.00


22. 930953
Lot 21 Country Club Boulevard, Chipley
$12,000.00


23. 930936
Lot 5 & 6 Acorn Place, Chipley
$25,000.00


24. 929658
Lot 3 Country Club Boulevard, Chipley
$16,000.00


25. 929093
Lot 4 Shenandoah Boulevard, Chipley
$12,000.00


26. 929092
Lot 3 Shenandoah Boulevard, Chipley
$12,000.00


27. 928317
4148 Independence Dr, Chipley
$389,000.00
1695 square feet, 3/2/1, 2023


28. 927974
Lot 8 Rockford Drive, Chipley
$30,000.00


29. 927305
Lot 12 Windbrook Street, Chipley
$10,000.00


30. 927194
Lot 20 Merger Drive, Chipley
$9,900.00

1
|
2
|
3
|
4
|
5
|
6
|
History of Sunny Hills
Sunny Hills Subdivision in Washington County is approximately 28 square miles, or 5% of the land area in the county, and contains 17,743 acres (more or less). It was originally platted in 1971 and 1972, as a planned unit development for a population of about 60,000 people. The perimeter trace is approximately 55.13 miles, and the community contains over 55% of all the taxable land parcels (24,301 lots) in the county and contributes a large portion of the millage for the county.
There are 20 recorded "units" and based upon the original master plan, there are a combination of land uses that could be characterized as single-family and mutli-family residential, community commercial, community service areas, church sites, parks and recreational reserves, and general greenbelt areas throughout the community. Commercial districts are centrally located to provide access from multiple residential units.
The topography is a combination of rolling wooded hills, 26 lakes and ponds, and 5 boat landings and 4 parks out of 13 in the original plan are currently available for enjoyment of community and county residents, and room to roam in the still undeveloped areas. There is one 18-hole golf course (Sunny Hills Golf & Country Club) and plans for two others in the future. Also, the only "white tablecloth" restaurant ("Simply Green") in the county is at the golf club and is available for special events or the general public. The club will also have a new clubhouse and 80 condominium units added starting in 2007.
Water service is available for all homes constructed and will be made available for all new homes throughout the community. Public sewer services are available in certain units and planning is underway to provide sewer services in newly developed units after 2007. Current sewer capacity is 2,800 homes.
The current population is estimated at 1,800 people in 750 homes, and at the current rate of growth, the population will grow in 2009 to 4,490 people in 1,825 residential units. It is projected that Sunny Hills will surpass Chipley in late 2008, as the population center of Washington County. At present there are no public schools within the community and students are transported to public schools in both Vernon and Chipley. There are three churches (Baptist, Catholic, Presbyterian) within the community and most other faiths are represented within 20 miles in surrounding areas.
Primary work employment opportunities for residents are located in Panama City (25 miles south) and Chipley (18 miles north). An initiative to develop an office/industrial park in the southern portion of Washington County are being investigated. For the past 23 years, Sunny Hills has held the "Oktoberfest" on the weekend of the 3rd-Saturday in October and is planning to mark the 25th year, 2007, with an expanded Fall Festival. Several activity clubs operate within the community, such as Garden, Bowling, Sportsman, Crime Watch. The main community development and activities catalyst is the Sunny Hills Civic and Improvement Association, Inc. (which is not a home-owners association).
Information provided by the Washington County Chamber of Commerce. Need a relocation packet? Contact them at:
Washington County Chamber of Commerce
685 7th Street
P.O. Box 457
Chipley, FL 32428
(850) 638-4157
Electricity/Gas
City of Chipley
(850) 638-6350
Gulf Power
1-800-225-5797
West Florida Electric Co-Op
(850) 263-3231
Gulf Coast Electric Co-Op
(850) 265-3631
Water/Sewer
City of Chipley
(850) 638-6350
Garbage
City of Chipley
(850) 638-6350
Telephone
BellSouth
(850) 780-2344
Satellite/Cable
DirecTV
1-800-347-3288
Miscellaneous
Department of Motor Vehicles
1335 Cherry Avenue
Chipley, FL 32428
(850) 638-6155
Parks
Boat Lake
Galiano Court
Sunny Hills, FL
Wilder Park
4005 Columbia Boulevard
Sunny Hills, FL
Golf
Sunny Hills Country Club
3634 Country Club Blvd.
Sunny Hills, FL 32428
1-888-283-3269